Earn Your Master's in Engineering Management
Engineering Management Program
Clarkson students are meeting marketplace demands for innovative engineers and technical professionals through the MS in Engineering Management (MSEM) degree.
By focusing on professional education, Clarkson University has a long-standing tradition of developing advanced engineering, manufacturing and technological skills. In conjunction with industry partners United Technologies, GLOBALFOUNDRIES, Turner Construction, Urban Engineers and others, Clarkson designed a truly interdisciplinary program spanning the boundaries of engineering and business specifically for technically focused organizations. Our partnerships ensure that this program meets the demanding and evolving needs of the engineering industry. 
Re-engineered to address complex management and leadership issues in the technical environment, the Master of Science in Engineering Management (MSEM) program emphasizes a curriculum focused on providing you with the unique skill set needed to lead in a fast paced, dynamic environment. The MSEM degree is an applied program that utilizes a blended learning, cohort-based model to immerse you in a true learning community. This model leverages the combined experience of the group, creating an environment where you learn through collaboration and sustained discourse and allowing you to apply what you have learned in real time.
Flexible Online and In-Person Hybrid
The Clarkson MSEM program combines limited on-site classes in either Beacon, New York, or New York City, with synchronous online learning. Five residential weekends in NYC are spread across the 2 years.
The on-site portion of the program allows participating students to meet faculty as well as their peers and develop the rapport necessary for success in an online setting. The MSEM program brings together natural problem solvers to learn from each other and how to apply that knowledge to their companies.
By using a hybrid model of education, the Clarkson MSEM degree combines limited on-site classes in either Beacon, New York, or New York City, with synchronous online learning. Adult education is predicated on the sharing and questioning of ideas and theories to mold new best practices. The on-site portion of the program allows participating students to meet faculty as well as their peers and develop the rapport necessary for success in an online setting. The synchronous class sessions provide the platform from which participants can leverage the diversity, experience and expertise at the heart of the MS in Engineering Management program. This creates a true online learning community, built on the principles of collaboration and problem-solving.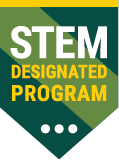 Corporate Partnerships & Participating Companies
IBM, Turner Construction, United Technologies Corporation, Urban Engineers and the National Society of Professional Engineers help shape the program to ensure it meets the specific needs of industry leaders now and in the future. It's a successful formula for companies and students. As their capstone project, Clarkson MSEM students take what they've learned and apply it to a project developed in conjunction with their companies.
AECOM

Amphenol Aerospace

ATMI Inc.

Blodgett

CA Technologies

Central Hudson Gas &

Electric

CHA Consulting, Inc.

Chrysler Automotive

Constellation Energy

Dealertrack Technologies
Dewberry

Dresser-Rand

Dynapower Corporation

Eaton

Environment One Corp.

General Motors

GHD

GlobalFoundries

Google

IBM
INFICON

Intertek

Johnson & Johnson

Johnson Controls

Lane Construction Corp.

Lockheed Martin

McLaren Engineering Group

National Grid

Nova Bus

PAR Technology
Rockwell Automation

Schneider Electric

Selux Corporation

TIMET Corporation

Turner Construction

U.S. Dept. of Homeland Security

U.S. Dept. of Labor

UTC Aerospace Systems

U.W. Marx Construction

Xylem
"When choosing a graduate program, I wanted to make sure I wasn't just a number in another big school. Clarkson considers their students as family. Each of us got the attention we needed to prosper. The staff truly cares about their students' futures. They worked hard to help us succeed."
Clarkson's MSEM program boasts a curriculum engineered to address critical areas along the value chain including cost management, project management, sustainability and quality management for technically focused or engineering-based organizations. This gives Clarkson graduates a robust body of knowledge directly applicable to core job functions. Expert faculty and experienced members of industry focus on critical analyses of issues that matter in a technical environment. Electives can be combined for concentrations in data analytics, construction engineering management, artificial intelligence and manufacturing operations. 
Core Courses (7 Courses, 21 Credits):
Financial Analysis & Cost Management

Decision Analysis & Risk Management

Operations Strategy & International Competitiveness

Strategic Project Management 

Leadership & Management in Engineering Organizations

Negotiations & Relationship Management

Capstone Project




Students also complete a final (or capstone) project demonstrating newfound knowledge and skills, as well as their ability to address the challenges faced by their company or a specific industry.
Electives (3 Courses, 9 Credits):
Combine For Analytics Focus
Database Modeling, Design & Implementation

Information Visualization

Big Data Processing & Cloud Services

Data Warehousing

Applied Data Analytics
Combine For Construction Management Focus
Advanced Construction Engineering

Sustainable Infrastructure & Building

Special Topics in Construction Engineering Management
Combine For Operations Focus
Quality Management & Process Improvement 

Operations Management & Factory Physics

Advanced Topics in Supply Chain Management

Leading Organizational Change

Law for Engineers

Enterprise Sustainability
Combine for Artificial Intelligence Focus
Artificial Intelligence in Engineering

Applied Machine Learning

Introduction to Deep Learning
Merit-Based Scholarships
Every applicant is evaluated for scholarships at the time of acceptance and need not fill out a separate scholarship form. Amounts are awarded in accordance with a student's academic accomplishments, letters of recommendation, professional work experience and resume.
Employee Reimbursement
Many organizations cover some or all of their employee's tuition costs. Learn more about reimbursement programs by contacting us or your Human Resources department.
Financial Assistance
You can finance your graduate academic study through federal loans, including:
Free Application for Federal Student Aid (FAFSA)

Federal Direct Loan Application

Graduate Student Federal Direct PLUS Loan Application
The 2023-24 academic year tuition rate for the Engineering Management program is $995 per credit hour.
We offer rolling admissions so you can apply and start your Master of Science in Engineering Management when you're ready. We've designed Clarkson's graduate application to be simple. 
A complete application file includes:
Completed online application.

Transcripts from all institution(s) attended.

2 letters of reference.

Statement of purpose.

Resume.
Visit https://gradapp.clarkson.edu/apply/ to apply.
About the School - Beacon Institute for Rivers & Estuaries
Beacon Institute for Rivers and Estuaries is the Hudson Valley campus of Clarkson University, with administrative headquarters and a state-of-the-art educational facility on Dennings Point, Beacon, NY.
The Institute's mission is to ignite citizen science, user-inspired R&D and education through collaboration and creative innovation, inspiring sustainable solutions for estuary and freshwater ecosystems throughout the Hudson Valley and across New York State.
Have a Question About Our Engineering Programs? Contact Us!